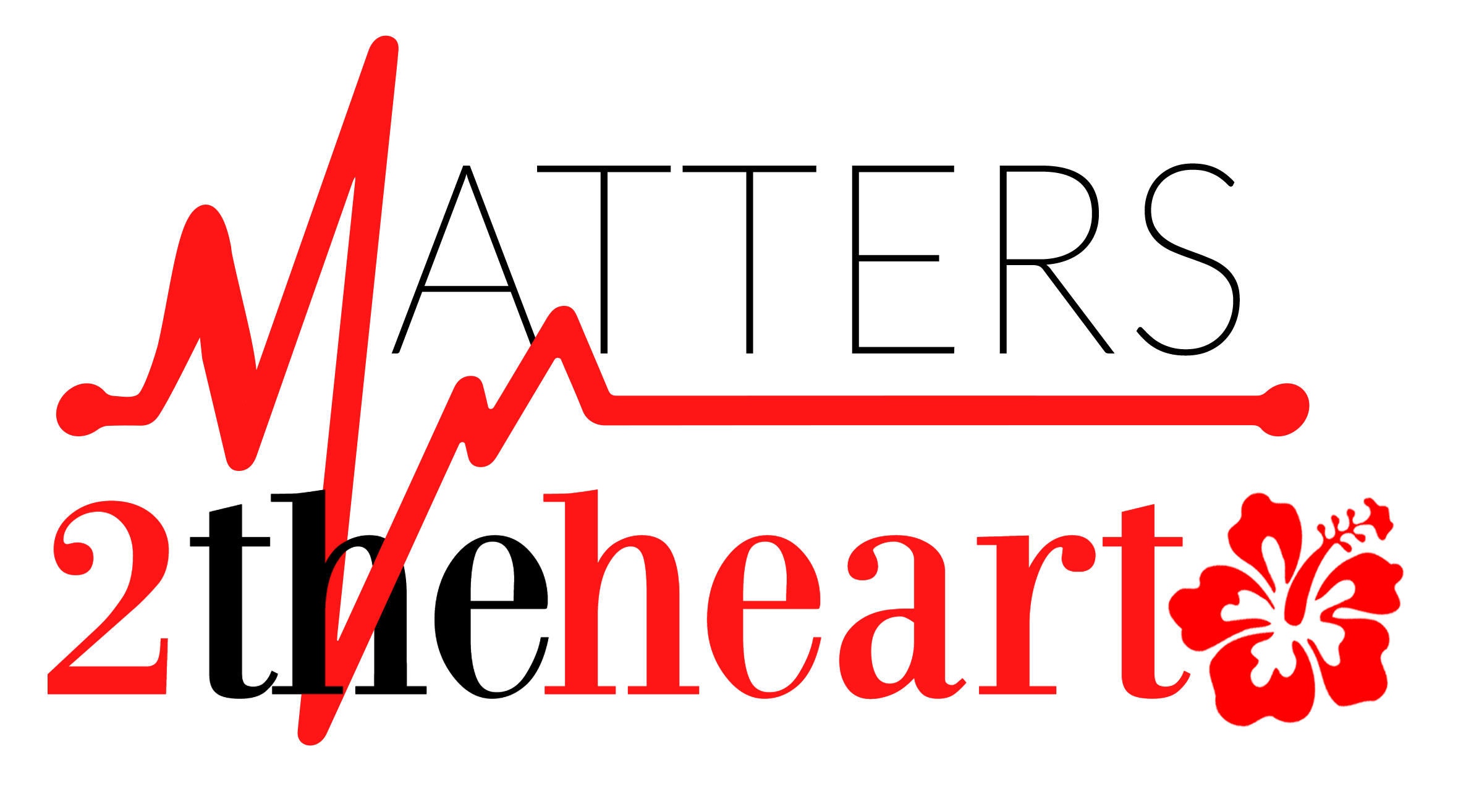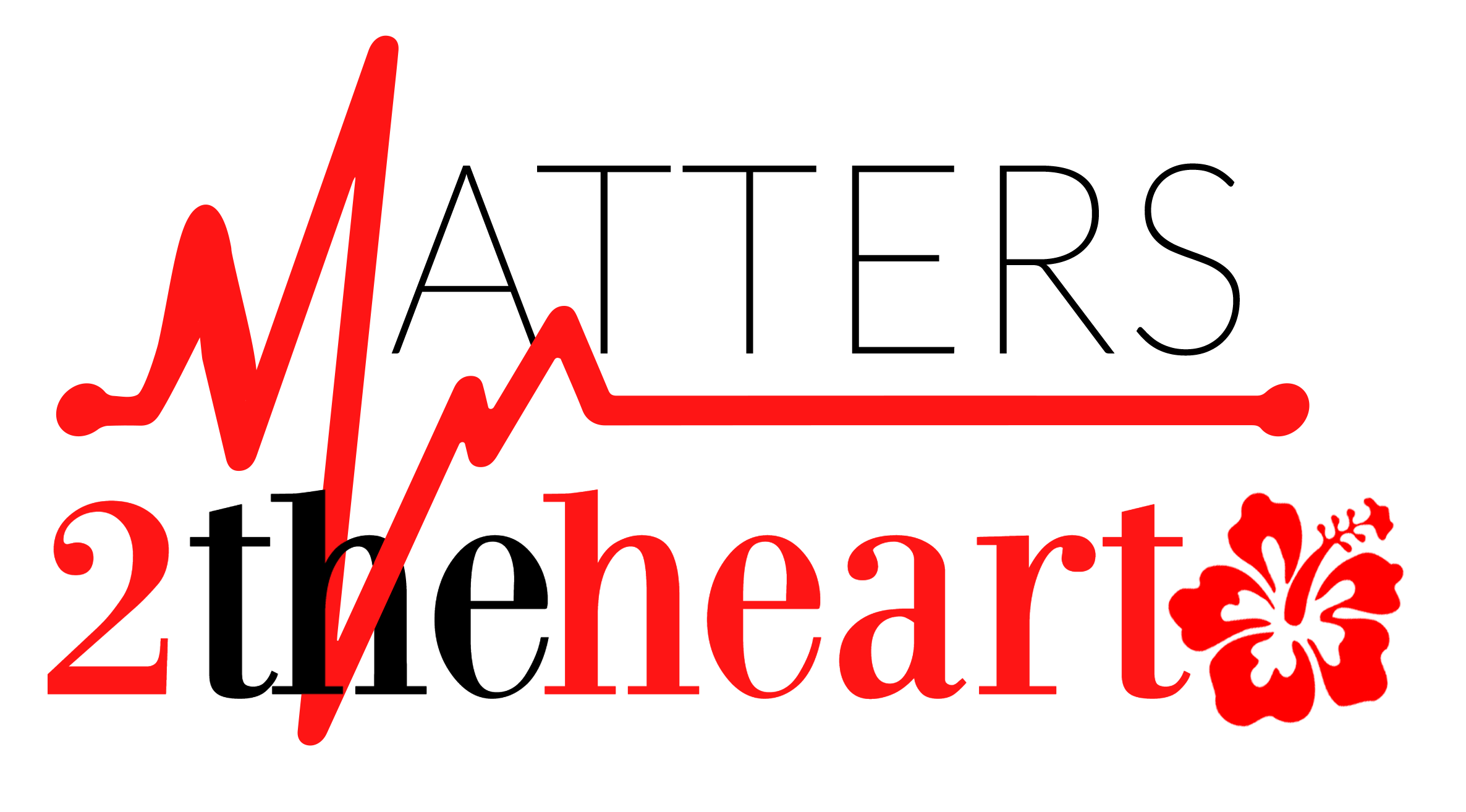 "When every second counts"


AHA BLS Instructor Training and Better Business Bootcamp Workshop Review
"Did my ACLS and BLS renewal with La-Von today. I am truly satisfied with her class and teaching style. She is very thorough and knowledgeable. I feel much more confident in a code situation. Previous years I used a different company that was popular amongst my workplace but I will from now stick with Matters 2 the heart."
"This experience has been way more that what I imagined in being trained…it was such an informative session. Mrs. La-Von Lopez did more than just teach, she kept us informed and involved with her hands on teaching. I walked in with high expectations and that is just what I experienced from Matters2TheHeart!! If you want to learn life savings skills you have to book with her! I am more than SATISFIED with my experience!"
"La-Von is an exceptional instructor and wonderful Business coach. She has years of experience and is passionate and dedicated. Her CPR Better Business Boot camp provides a world of knowledge for aspiring entrepreneurs. I strongly recommend her Business Boot camp to anyone who desires to learn the skills necessary to starting a successful and profitable business endeavor."
"I highly recommend La-von as an instructor for BLS, ACLS and PALS! I just recently took my PALS certification with her and was very glad that I did. Ms. La-von is a natural educator. She is thorough in her explanations and urges you to critically think through a situation from all angles. The location was comfortable and clean while COVID safety precautions were well maintained. I will definitely be using La-von as my instructor in the future. Thanks La-von!"
"I got my PALS certification here and La-Von is very knowledgeable about the material. She makes sure you fully understand everything and will take the time to go over anything that you have questions on. Definitely recommend coming here!"
"Taking the CPR/ Business Bootcamp has set me up for success. This weekend Ms Lopez poured into us her knowledge from setting us a business and becoming a certified AHA instructor. She was very open , candid and knowledge regarding the business. To our surprise, each student was gifted with swag bags ( something unexpected). I would recommend her Bootcamp to anyone wanting to start a CPR business."
"I had a great experience. In between the video she tells you real life story that help you remember why something is done and why. It was very well worth the drive and say to take this class. I would recommend this to future and current nurse to take."
"I had a great experience! Very through and great with explanations making sure all your questions are answered. You walk out feeling empowered with a great knowledge of CPR. I would definitely come back and highly recommend!"
"I attended La-Von's BLS instructor course and Better Business Bootcamp. This was one of the best trainings I have ever attended. Her course gave me the confidence and skills needed to be a successful BLS instructor as well as a entrepreneur. She taught us what we needed to know as well as allowed us to practice our skills as the instructor. There's was a lot to business that I did not know about and La-Von cleared that all up. She also makes herself available to us to ask her any questions which is a great plus. I highly recommend those who are reading this post to sign up for her course!"
"Quick efficient and thorough. Super accommodating with covid."
"I just did my ACLS with La-Von and it was awesome! I was so very nervous about this class, but her teaching style made it easy and it was very thorough. This is very important To me because I'm a travel nurse so things are very fast paced in general for me!"
"Ms. La-Von is so sweet, professional, and patient as an instructor. I highly recommend her for future AHA certifications. I appreciate the knowledge she shared with me and I learned a lot!"
"I took LaVon's business bootcamp and it was awesome! She really goes above and beyond to make sure you have all of the necessary materials to start your business. She instructs you on how to set up your social media accounts, flyers, logos, business plans, how to create your business name & much much more! I am very pleased with my business outcome & would recommend anyone to take her class!!!"
"Great class. The class was very educational and the instructed was very good. I felt like I learned a lot. Would defiantly attend more classes at this location."
"I would first like to say thank you for rearranging your schedule on a Holiday weekend.My experience was amazing, i felt very comfortable asking questions and was receptive to your explanation and answers.Your teaching method for ACLS and BLS kept me engaged throughtout the course.I can honestly say that im more confident and prepaired to effectively deliver knowledgeable care.I would highly recommend this course to anyone.Thanks again"
"Very nice lady loved her class very detail I'm truly confident in performing CPR and handling First Aid if need."
"This was one of the best BLS, CPR instructor training that I have attended. Veery informative, I learned some life changing skills and nuggets to help advance my business. Money well spent. I traveled 4 hours to attend this training and I do not mind it one bit, because of what I received."
"Lavon was very thorough and ensured I got the information I needed to effectively care for a child in distress. I recommend this service to anyone to take a course with her as she was very knowledgeable on PALS!!!"
"La-von is a great instructor, she has so much knowledge that I can listen to her all day long and take notes. She made acls class so much fun . She made sure we know all what aha need us to know to get certified. I will be renewing my license with her in two years . Thank you again la-von."
"Excellent class. Convenient schedule. I was able to to Bls and Acls at the same time. Saved a trip."
"La-Von is THE BEST!!!!! I hesitated on joining her class for the longest time because my business was already established, but still in the beginning stage . I kept seeing her post/ advertisements and I kept debating and debating……The one thing that sold me was her statement , "checking your business name on ALL handles" hmmmm , what did she mean by that ? That did it for me because I worked too hard for my business to let anyone else use my name. I did not expect to receive everything that she taught. Especially for the cost!!!!! She gave her students so much more information than just protecting my business name. The recommendation on building /expanding, ideas on fonts and colors, how to build my website, Canva training, shopping tips and much more …….this was so unexpected !!!!! O wait! And gifts, there was always a surprise !!! She over delivered in every aspect of this class. From the live group chats/ zoom meeting and educational videos/articles to the demos on introduction, speaking to our audience, and classroom presentations. La-Von covered Everything you needed to know . I am ever so grateful for her knowledgeable gifts and enthusiasm to educate others; I actually asked her if we could continue to work together after the completion of the course, because this is her passion, she said yes 😊 at no additional fees! This class has helped me tremendously and I am so happy that I decided to join La-Von and the other students . I recommend this class for every new business owner because LaVon held us accountable and she made sure that we stayed on top of our assignments . For this reason , I am so much more knowledgeable about my business and being an entrepreneur. La-Von, THANK YOU ❤️"
"Great class and wonderful instructor! I had a great experience, learned a lot, was very hands on and professional and very clean. I would definitely recommend. I'll definitely be coming back in 2 years to recertify. Thank you."
"I'm so happy that I found Matters2theheart! Attending the Better Business Bootcamp was a great investment to establish my CPR business. La-von is very knowledgeable, she gives great info and tips for one to take your business to the next level. She's prompt to answer questions via text, IM or email. Her workbooks helps me with a great deal with the blueprint to get my business up and running. I highly recommend her!"
"Professional*Informative*Keeps you engaged with weekly goals and tasks*Gives honest feedback wi suggestions for improvement."
"Where do i begin? Well from the moment i took her ACLS and BLS class which came highly recommend by a good friend and co worker, it has a rewarding experience.Not only did La-Von take the time to do a one on one class for my certificates, she was very knowledgeable of her teaching which made the classroom atmosphere comfortable yet designed for any type of learning background.With that being said i expressed to her that i was interested in becoming an instructor in the past.But after listening to her teach so passionately i knew i could differently learn from her.
Fast forward a month later i completed all required documents for the ACLS and BLS instructor training. Which she was very understanding ,do to my busy work schedule.I must admit having signing up with the class i felt a little intimidated because this is a lady that really knows here stuff and i did not want to ask any dumb questions.Do to the fact the bar would be raised from being the student to becoming an instructor.
Man was i wrong, my first day started with a delay in traffic (no fault of mine) which i texted her and she was very understanding.I gave her my ETA according to google.And guess what she waited for my arrival.Again the classroom setting was claim an inviting.Everyone was having breakfast and getting to know one another.Shortly after she started
teaching.The first portion was somewhat of a review but med way through we began roll playing as an instructor.The bar just went up.I was differently stepping out of my comfort zone.But La-Von gave constructive positive and ways to improve feedback as to how to help your business grow.Which i loved.
Day 2 was all about business she gave us multiple suggestions and strategies to run a business and a wealth of business ideas as to how to get the business started great investment to best met out personal business model.
Day 3 came and i thought it would be short and sweet.Man was i wrong!This day was for ACLS instructors and man was it intense.Did i menton La-Von is a clinical educator for a large well known hospital? She pulled out all the big guns yet took her time to ensure we all walked away with a true understanding of how to teach this course.So if your looking for a great place to learn I highly recommend Matters2theheart. I would just like to say thank you so much for your time, knowledge and dedication for all you do."
"LaVon was extremely helpful in getting a custom schedule set up for my son, who was on a deadline to get his card. She was thorough, patient and willing to be so flexible for scheduling. The actual class was great! My son learned everything he needed to know and became AHA certified. We are impressed with Matters2TheHeart and LaVon! I definitely recommend this provider!"
"This class was very helpful, hands on and a good ACLS refresher class and she is very knowledgeable."
"I would to share my experience at CPR Bootcamp. Ms Lopez said " I am like a task master" but I want you to be successful. The tools in the ebooks were spot on. She gives you everything you need to set up your business ie LLC, branding, budgeting, marketing, SWOT analysis, Social media etc. These are tools for any business. She shared weekly Live Facebook to navigate you thru the course . If you have a question and post it in on Facebook/messenger/email , she responds expeditiously to acknowledge the question and get you the answers. She wanted EVERYONE to be great. I am walking away not only a confident entrepreneur but knowledgeable how to continue to expand and build a strong company!
What a wonderful journey… I feel like I can conquer anything! Thank you Ms Lopez !!"
"Great instructor you learn everything you need to know for a code and more. Prepare you for the worst that can happen in a code so you know the right thing to do. Awesome."
"I recommend this course for BCLS and ACLS strongly. Because the instructor was very informative and knowledgable. She not only made sure I understood and was able to perform task. The instructor made sure I was able to use my critical thinking to apply in different scenarios.The instructor made sure all guidelines were followed for safety for covid-19 very impressed."
"This class was very informative and instructor was very thorough."
" La-Von is an amazing instructor. Not only is she professional but she is also very knowledgeable. Especially when it comes to the heart subject whether it's BLS, ACLS. She makes sure to stimulate your mind with thought provoking questions that doesn't intimidate you or make you feel inferior. A patient instructor and makes sure you leave that class with understanding, skill , and a sure A. Thanks La-Von!
"
"matters2theheat will take confidence level from 0 to 100 with CPR. Lavon is a great teacher she makes sure you understand by explaining ACLS efficiently. She uses updated videos and manicans. This is my second time taking her CPR class and this will not be my last time. I highly recommend using Matters2TheHeart for CPR class."
"Great overview for BLS and awesome explanation for ACLS! So knowledgeable of not only process of life saving measures but all medications and doses, etc. Definitely a great resource to have for any neuro, basic/advance life support information!"
"
La-von is a wonderful instructor, she broke everything down for me within the ACLS and BLS course. I highly recommend her, she takes her time and makes sure you walk out of her class with a good understanding of the course and works with you for a high pass rate.
"
"
The best ACLS class I have attended so far, signing up and paying for the course was a breeze! She walked us through the class peppered with real code applications/examples to help learn key concepts. She fed us and was professional, I highly recommend this class
"
"
Great learning environment. Excellent teacher, very knowledgeable and perfect balance/use of visual aid and hands on experience.
"
"Great overview for BLS and awesome explanation for ACLS! So knowledgeable of not only process of life saving measures but all medications and doses, etc. Definitely a great resource to have for any neuro, basic/advance life support information"
"Great class. Convenient I highly recommend them!"
"
This was a very informative refresher course with a very knowledgeable instructor! Well worth the time and the money!
"
"LaVon has the knowledge, passion, and most importantly experience, and skill and she demonstrates caring and commitment to what she does. I will definitely use her again"
"This is a great class. The atmosphere is nice, the teacher is knowledgeable and you learn a lot."
"LaVonn is a very knowledgeable instructor who does a fantastic job of relating your BLS and ACLS training into scenarios that are encountered in your job, and everyday life! Highly recommended!"
"Best instructor ever! Convenient classes as well as a very experienced and educated instructor. Will definitely use again!"
"Great class, awesome instructor. I definitely recommend Matter2theheart."
"ACLS is always a stressful event for me; no matter how many times I have been through it. Today I was at ease, Ms McPhee made me comfortable, knowledgeable and confident. She is a good instructor who knows her subject matter and how to present it well.
Thank you!"
"This was the best BLS class that I've ever taken. La Von was very knowledgeable and passionate about what she does. It made the course fun and the time seemed to fly by."
"LaVon help a very professional and educational BLS class! I recommend anyone in the healthcare profession to use her service!"
"La-Von is very educated instructor! Her ACLS and BLS training is very effective to apply on the floor."
"Renewal class was very informative. Ms. McPhee-Lopez made me feel at ease and answered all the questions I had."
"I took the HeartSaver class and it was by far the best and most knowledgeable course I've taken. I enjoyed it more than I thought."
"La-Von is very knowledgeable and professional proving excellent educational opportunities for BLS, ACLS and other services to groups or one to one in a comfortable environment."
"Best class i have taken! Very convenient classes, very affordable.
Taking heart saver every 2 years i thought i knew it all… She is very indepth and informative and gives creative ways to remember information! Will be referring everyone!"
"I recently took the BLS class and the facilitator was very knowledgeable in the subject matter. I was able to walk away feeling more confident in the event I have to perform CPR. The facility was clean and the facilitator enforces social distancing and follows all the guidelines that have been mandated during the COVID-19 pandemic. Kudos to a job well done. Highly recommend, you will not be disappointed."
"I highly recommend Lavonne with Matters2TheHeart. Lavonne was very accommodating and professional as she worked with me and my busy schedule. She was able to schedule me for ACLS in less than 24 hours. I trust her expertise. She is an informative educator and nurturing. I left our sessions feeling empowered with the knowledge and skills that are expected of me. Thank you I appreciate your help."
"I did CPR Booth Camp with LaVon and it was very interesting. I enjoyed the class, she has a lot of knowledge to share. It was really worth my time. She is friendly and approachable. I would definitely recommend this course to other nurses."
"La-von is amazing, she took time to explain to me the key points, as well as assisted with hands on. She went above and beyond to accommodate my emergent need for ACLS renewal. I would take this class again."
"I just achieved my ACLS with Matters2TheHeart; registration was easy, fast, and the website was well organized. The instructor contacted me back right away for scheduling and the course was very informative and very thorough. Because of this class I definitely feel much more confident when going into a code situation in the hospital setting or even out in the community!"
"Great instructor you learn everything you need to know for a code and more. Prepare you for the worst that can happen in a code so you know the right thing to do. Awesome."